Your Best Day at the Range Starts Here.
Protect and transport all of your range gear easily and securely.
RangeRunner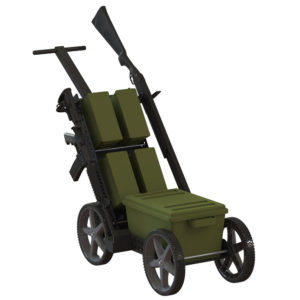 This compact and collapsable 12″ wide base comes standard with 2 gun brackets and 12″ hard tread wheels.
$240
RangeRunner XL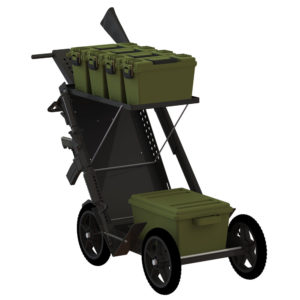 The XL has a 16″ wide base and comes pre-loaded with 2 gun brackets, a utility shelf and 12″ pneumatic wheels.
$460
RangeRunner Pro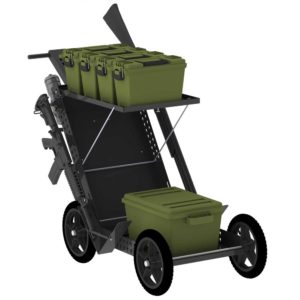 Go anywhere. Do it all. Comes standard with 2 gun brackets, 12″ pneumatic wheels, utility shelf and water bottles.
$635
Stop struggling with strollers.
We have the solution.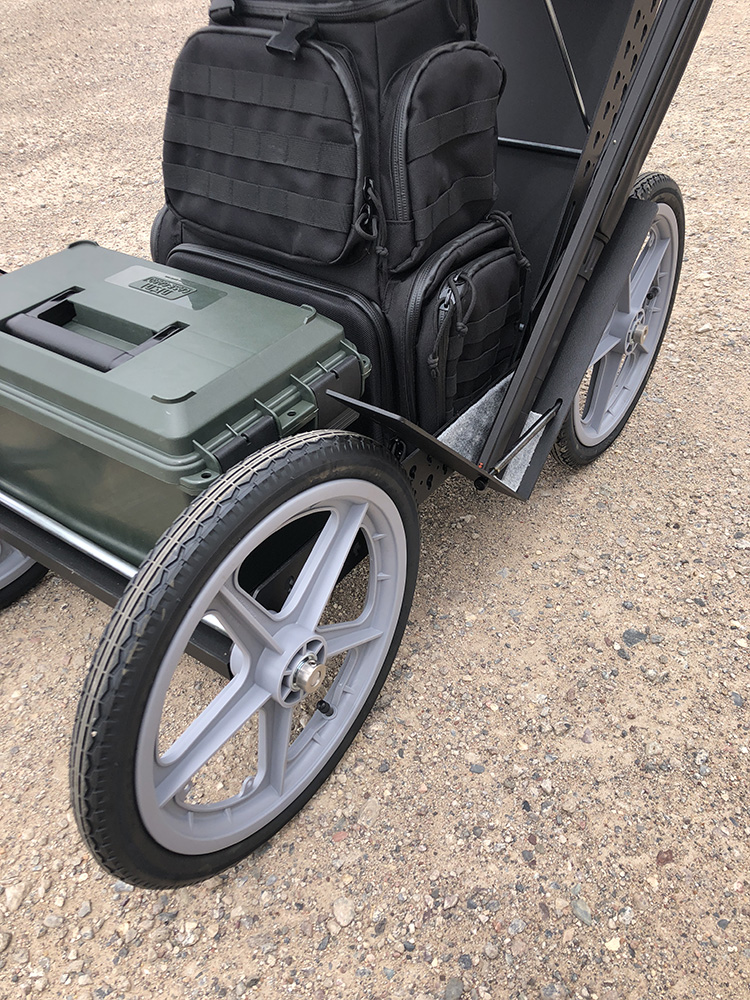 Custom Wheels
Terrain varies from day to day. We have wheels for any range.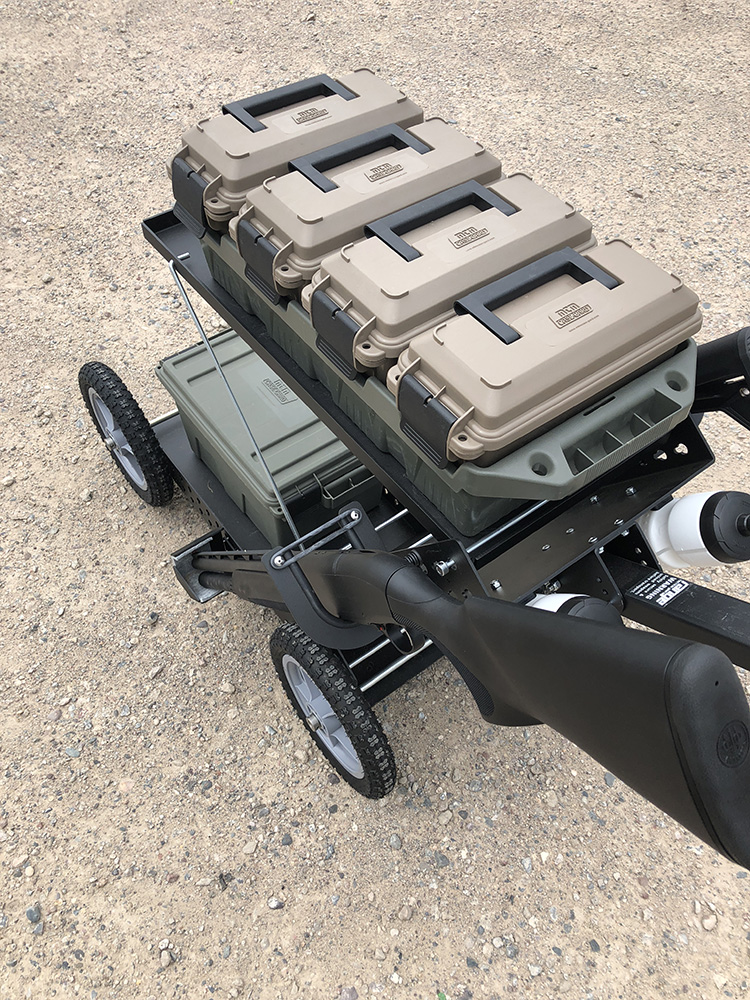 Utility Shelf
Keep your gear and ammo easily in reach.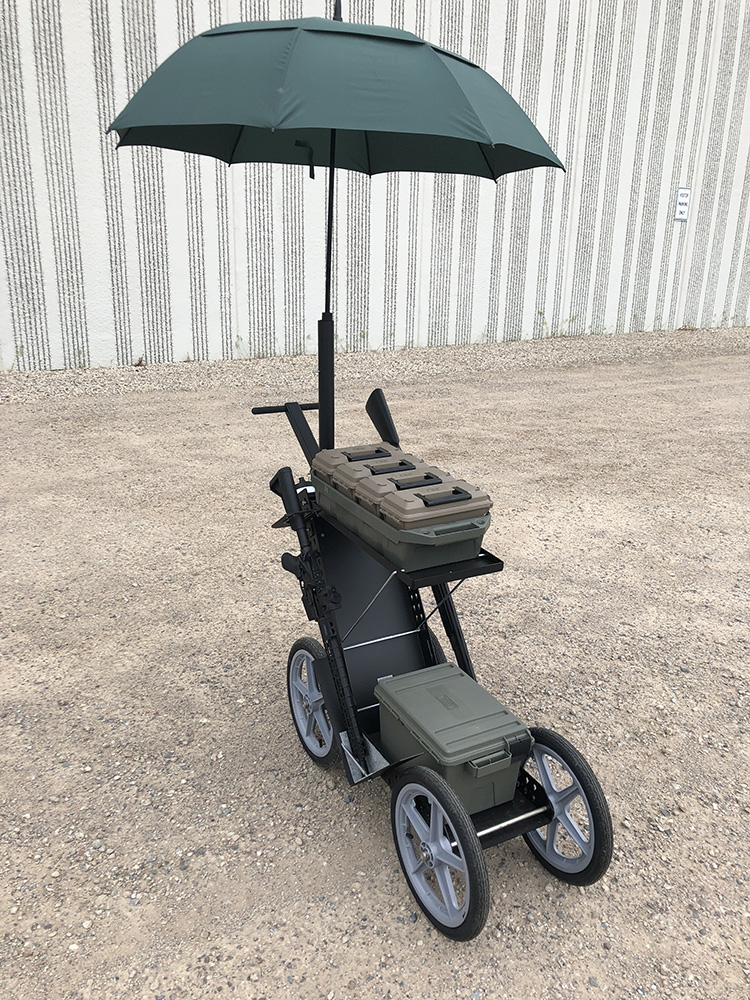 Umbrella Mount
Stay cool while your packing heat.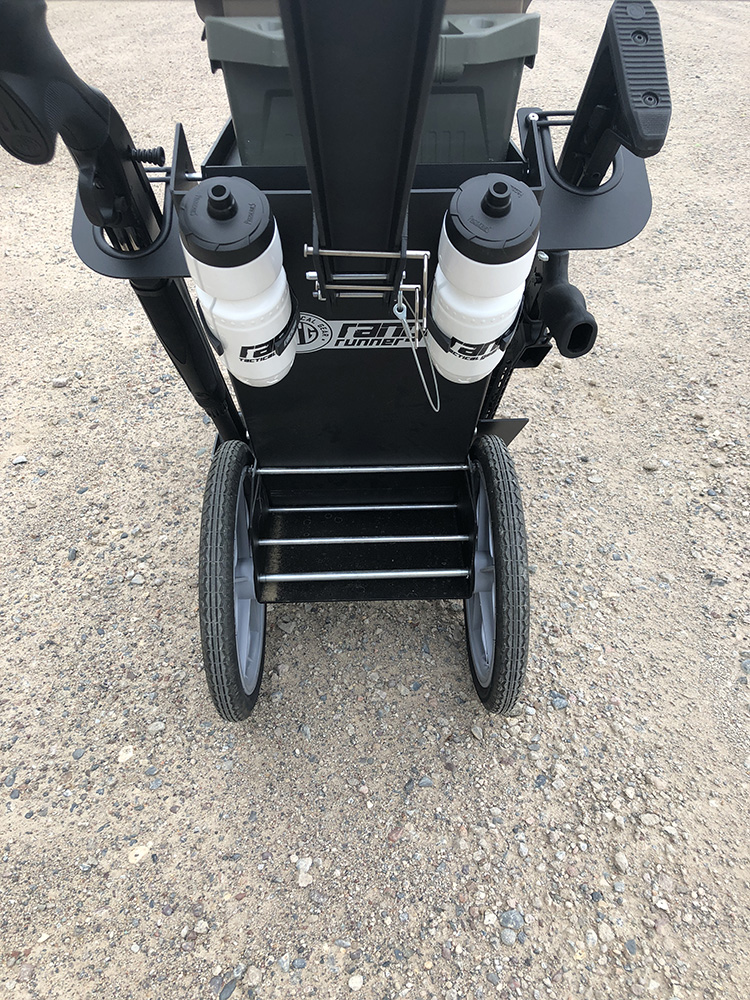 Water Bottle Pack
Brackets for barrels, brass and yes…even your beverages.
Easily transport and safely secure everything you need for the range.
"Fantastic product. Well built and functional. I took it to the range for the first time over the week end and could not be more impressed. I believe you will sell many more units as this product sells itself." L. Bothmann
"The cart performed very well It handled well in soft sand, soft dirt, and very rocky ground with all my gear and partners gear along with about 3,000 rounds of ammo and water." R. Benzio
"I will be praising you guys to everyone at the range for your response and awesome customer experience." C. Strickland
Your Next Day at the Range Can Be Your Best!
Select Your RangeRunner
Choose one of our pre-built RangeRunner Gun Carts and add some great accessories from the RTG shop.
Customize Your Cart
You select the base size, wheels, bracket and accessories to create a cart all your own.